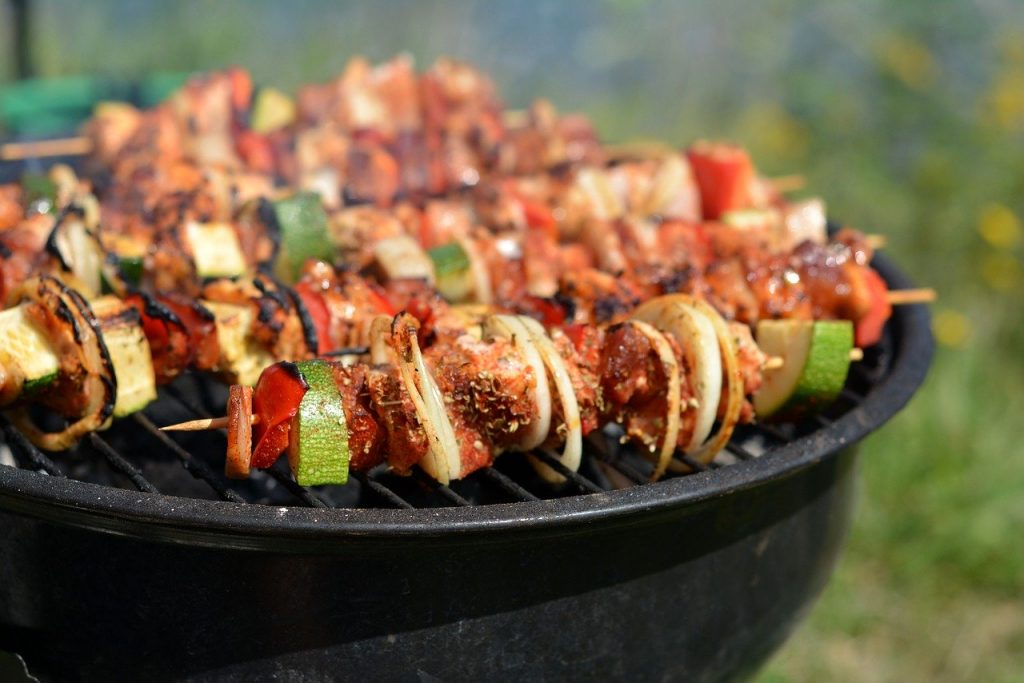 In 1948, Max Mosall and his son Milton had a vision. That vision was an outdoor picnic grove where people could gather for a day, have a clambake or barbecue, play horseshoes or softball. A day of fun. So, they started building…and kept building for two years.

In 1950, Mosall's Grove opened for business. With a pavilion that could hold about 200 people, the business grew.

In the 1980's, the pavilion became too small and an addition was put on to hold another 150 people. Also, a separate card room was replaced due to a fallen tree. Most of the "grove" is original. Although updates to equipment has been done or replaced all together, Mosall's Grove still looks as it did over 50 years ago.

Almost every family member has worked at the grove at some point in time. In the early days, Grama Mosall ran the kitchen. Later, it would have been worked by Milt's sister, Gerry, her daughters and grand-daughters, his sister-in-law, Sylvia, and her daughter, Kim. The rest of the work was largely completed by Milton and his two brother's Bob and Doug, the nephews, their children, and grandchildren.

Bob remembers the early years. Even as a child of 9 years old, he was raking the grounds, and cleaning the bar. He and his brothers, Doug and Bill, along with their father, Doug, worked very hard learning the skills needed to maybe someday take over when their Uncle Milt retired. That day came in 1995, when Bob was offered the business.